Baf.co.in: "We have the TYBAF week coming up!"
Kids: " Yeh kya Hai?"
Baf.co.in: "In this week, we have many activities for TYBAF students Mumbai."
Kids: "Activities Matlab??"
Baf.co.in: "Starting with on 18th(tomorrow) We have Doubt solving session With Prof. KUNAL C. Where he will be live in the Group from 8.30 Pm and will be taking up doubts Related to Chapters In Direct tax.
Kids: "How?"
Baf.co.in: If you have any conceptual Doubt, do directly ask him on the Group, If you have any Doubt related to any sum, Take a pic of the Sum and Post it in the group.
Kids: "Nice!!"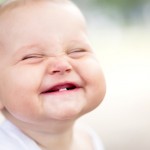 Baf.co.in: " And Authors of the Books have agreed to share, Important guidance for the Exam point of view. So we will be posting "Secret to Exams", which will start from Saturday onwards.
Kids: "Yahi to chahiye tha  IMP" 😉
Baf.co.in: " Well that's Not it we have, Prof. Abhishek Sood With Bond Valuation on 25th March. "
Kids: "Where?"
Baf.co.in: " On whars app, where else. So do not miss the TYBAF week, We are Ready, hope to see you there.