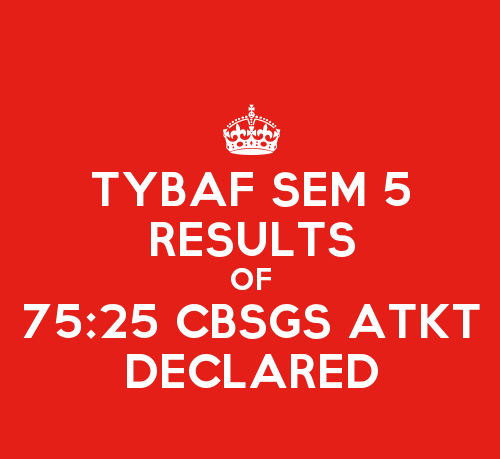 Mumbai University has declared the results of TYBAF Sem 5 CBSGS 75:25 pattern ATKT exams at its official website mu.ac.in.
BAF students who had appeared for the ATKT exams of Sem 5 in April 2015 can check their results in the below link:
http://results.mu.ac.in/choose_nob.php?exam_id=3613&exam_year=2015&exam_month=APR
BAF.co.in wishes all the best for exam results.
If you haven't passed in the TYBAF exams of ATKT Sem 5, please don't lose hope as you have got chances to improve your ATKT.
You can appear for the ATKT exams again in October/November 2015, results of which will be declared in February 2016.
If you have passed in the KT exams, then congratulations for your success!